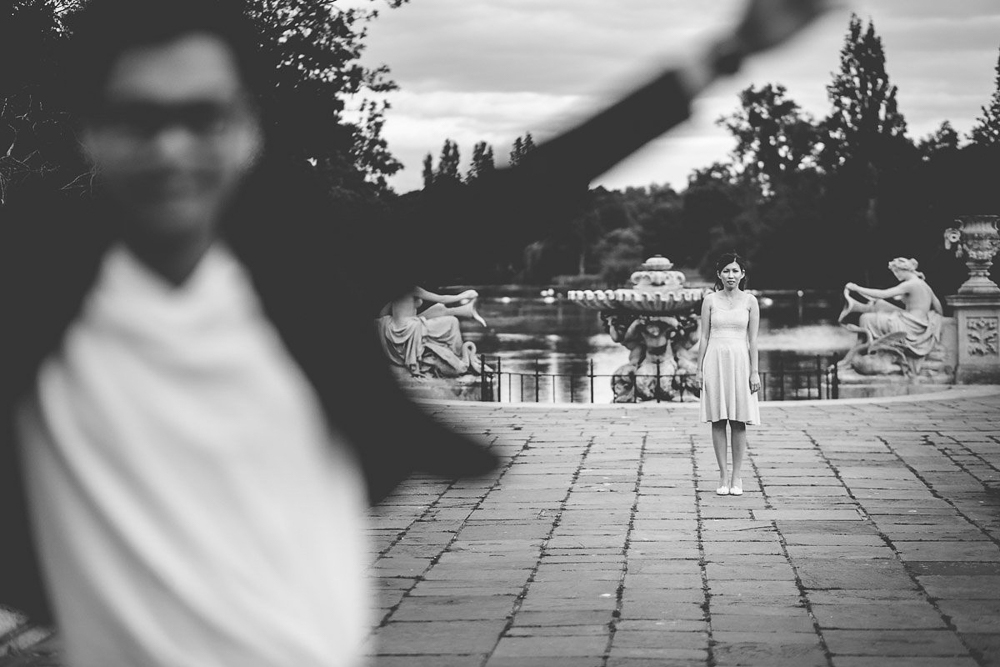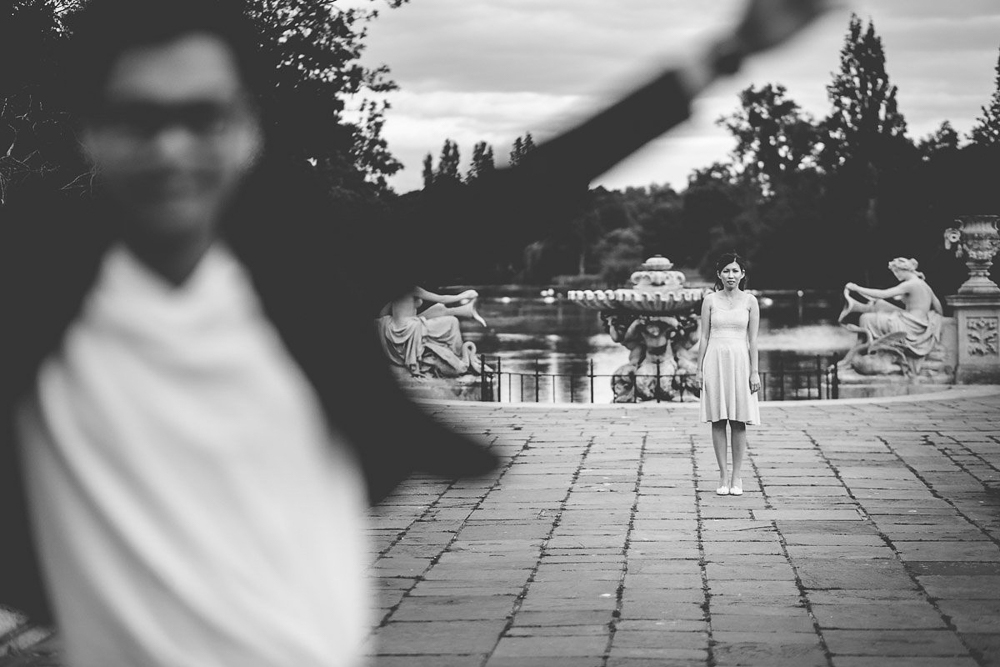 Five down, five more to go! This is the last five London engagement shoot locations. As I'm writing this I can think of three, four, five more amazing places but I guess they'll have to wait for the next blog!
Kew Gardens
This place is so big you'll need a map to find your way around. And choose your locations wisely as there's no way you'll find your way round all of them.
One of my favourite locations is the Palm House Conservatory. If you can bear the high temperature and get some shots before the lenses start to fog up, you'll be super happy.
Luckily, when I shot a wedding there they provided us with a golf cart to scoot around in, minimising our travel time but whilst this might save a little time, I can't think of a nicer park to spend the day walking through.
Shoreditch
Shoreditch, the hipster's playground, the street artist's canvas. I've never been into the skinny jeans looks and whilst I do occasional wear a beany it's only to control my monstorously curly hair. But despite my lack of cool, I do love Shoreditch and it's vibrant colourful streets.
Whilst this is one place I do know my way around, I still like to shoot with no specifc direction in mind. The back streets all link up and have a varied selection of colours, textures and graffiti, some covering whole buildings.
There's a great mix of new and old London in Shoreditch, so you're bound to get a great mix of styles in your photos.
The Southbank
If I could be anywhere in London on a sunny Sunday afternoon, it would be on the Southbank. There's a feel of culture when you walk along past the Southbank Centre, the BFI and the Royal Festival Hall. Luckily, the 70's architecture and location next to the river make it a great location for some pics too!
The route from the Waterloo entrance through to the Tate Modern or even Borough Market will not only give you more than enough spaces for photos, but you'll have a fantastic day out. There's so much to do and experience here that you'll get what you need way, before you get to the end of the route.
The Hill Garden and Pergola
https://secretldn.com/hampstead-pergola-beautiful/
This is a real hidden gem of a location. It's tucked away at one end of Hampstead Heath but good luck finding it without a map. Imagine you discovered a pergola garden that had been forgotten about for years, the bricks weathered and plants overgrown and climbing up the archways, creating a location right out of a fairytale.
For a London location, it's remote and not overly busy, so it's another place that great for a shoot if you don't want to be on show.
Peckham/The Bussey Building
I was heading to Peckham on the overground thinking of Rodney and Delboy. Their flat, the yellow three wheeler car and the pub they drank in was the full extent of my Peckham knowledge. It turns out that Peckham is actually quite different now.
The space around the Bussey Building is full of outdoor cafés and bars, perfect to sit down get some 'chilling with a drink' shots. There are loads of industrial buildings covered in colourful, mural backdrops and then there's the Bussey Building. The part I shot in is basically a multi-story car park with a bar located on the top floors but it also makes for a very cool rooftop shoot, but be sure to get going before the crowds ascend… or not, if a night out is on the cards.
I hope you found this helpful. If you're not getting married in London or wanted to shoot your engagement shoot else where then get in touch, we'd be happy to help!